Barmon Stretch Mark Cream
Barmon Stretch Mark Cream review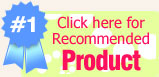 Barmon has been around for three decades which in and of itself says a lot. Companies that have very little to offer rarely claim longevity. The women who do use Barmon's tend to be sold on the product and swear by it. Another positive for Barmon is that it is a cruelty free product in fact, the Maryland based company runs a laboratory that bars animal testing practices.
Barmon cream largely works by using lanolin to get their stretch mark ingredients beneath the surface of the skin. The small molecule in lanolin aids with the absorption placing essential nutrients into the underlying scar tissues. Barmon manufacturers also promise that you will see results in as little as three weeks with continued use.
Barmon Stretch Mark Cream ingredients

While the Barmon website touts "all natural" on every page, interestingly enough, when one takes a look at the ingredients list one can see that many are chemicals with very few organic or natural ingredients. If you at the least bit health conscience, this may not be good news.
The list is as follows:
Purified Water, Isopropyl Palmitate, Cetearyl Alcohol, Mineral Oil, Cocoa Butter, Triticum Vulgare (Wheat) Germ Oil, Lanolin, Glycerin, Silk Amino Acids, Dimethicone, Triethanolamine, Carbomer, Cetyl Phosphate, Benzyl Alcohol, Propylparaben, Disodium EDTA, Fragrance.
Barmon Stretch Mark Cream cost
Barmon is probably the most affordable cream on the market today at only $29.95 a jar.
Does Barmon Stretch Mark Cream work?
Barmon's may work but unfortunately we counted only four natural ingredients in the product. Everything else was chemical or alcoholic in base. Depending on your skin type, this may not be a good thing. In fact, certain chemicals in beauty products have been shown to cause severe skin irritation for those who are prone to breakouts.
Even at such a low price it may not be worth the risk - you do not want to trade a rash for stretch marks. Your best bet is to find a 100 percent all natural stretch mark product that has been clinically proven to reduce the appearance of stretch marks. Read our stretch mark cream reviews.
We tested all the leading stretch mark removal creams. See which ones are most effective for stretch mark removal and which creams are a waste of money.
.